السَّلاَمُ عَلَيْكُمْ وَرَحْمَةُ اللهِ وَبَرَكَاتُهُ
It's Saturday 28th May 2022/27 Shawwal 1443H.
Albania – a beautiful country with lovely people
Ever since I first stepped foot on Albanian soil, I fell in love with the country and its people. My first visit was in 1998 and since then I have visited on a number of occasions. The border crossing from North Macedonia to Albania takes less than 20 minutes, and within 45 minutes we arrive at the Millennium hotel on Lake Ohrid.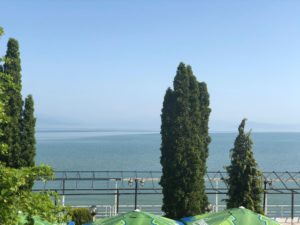 It is Thursday 26th May 2022. We are welcomed by our 5 scholars from India, two of whom have been in Albania for over 20 years now, and the others have come for a 30-day trial to see what Albania is like. It had been a very long day so after praying 'Ishā, it was time to rest.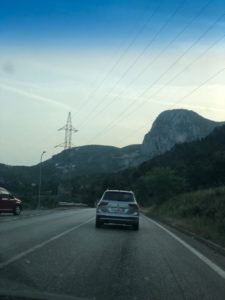 Our first visit on Friday 27th May 2022 was to the famous Masjid-e-Abū Bakr, رَضِيَ ٱللَّٰهُ عَنْهُ, in Pogradec, where some 20 of our teachers had gathered to provide us with feedback reports of their classes. It was very nice to hear that things are progressing well, although there is room for a lot more improvement.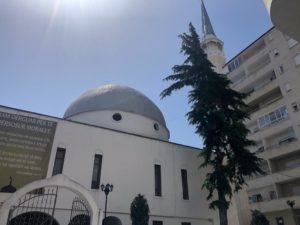 The happiest part of the feedback was that many thousands of Albanians now refrain from alcohol. The teachers shared with us that 'Eid Day would begin with the consumption of alcohol, a practice which is now seen less often. We were also informed that many Masjids were now full in Ramaḍān and at Jumu'ah times.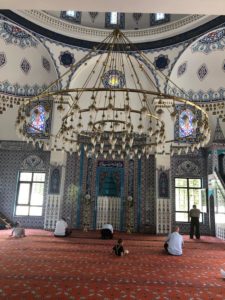 This is indeed a remarkable achievement keeping in mind the 40 years of Communism. From Pogradec, we moved on to Korce and met with the retired Muftī of the city. We were welcomed very warmly by Mufti Qāzim who provided us with home made honey to eat with apricots.
Mufti Qazim speaks fluent Arabic and had witnessed the Communism era. He was full of praise for the Muslims of the UK for standing up to assist the Muslims of Albania in their hour of need.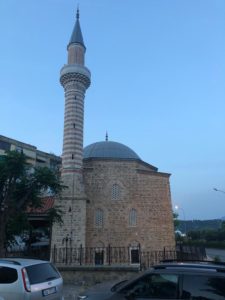 Jumu'ah Ṣalāh was at the new central Masjid of Korce, where over 150 musallees attended, the majority of them being under 40. This was very pleasing to see. After the traditional bhajias, chops and lamb biryāni dā'wat at the house of one of our scholars, we started our descent towards Tirana, passing through Prenjas and Elbasan on the way.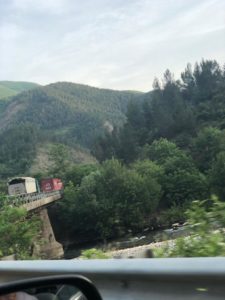 The 3 hour drive was one of the best one can witness in any part of the world. Lakes and greenery, with the backdrop of black mountains. This was breathtaking. One of our colleagues was travelling to Albania for the first time and having travelled many parts of the world, he was mesmerised with this natural outstanding beauty.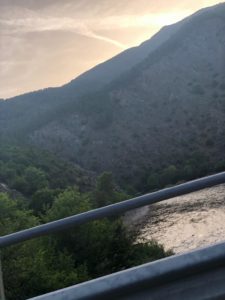 We offered our Maghrib at Jamī'ah Nazaresh in Elbasan, which was the starting point of our work back in 1993. This brought back so many memories. We were then hosted by a local representative of Mercy to Humanity who showed us the complex they were renting.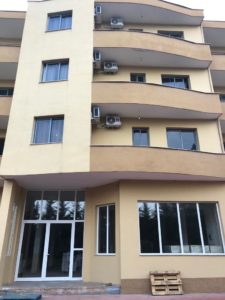 He then hosted us at the Fish City where each and every item was fish related. Being a seafood lover, this was a dream come true for me.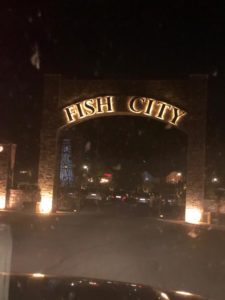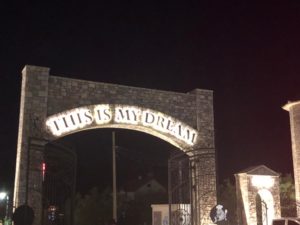 Before resting for the night, we made a flying visit to the Rahma Academy and met with the CEO, Shaikh Khalil Patel, and also with a few guests who had arrived from the UK for a visit. It was a remarkable day in the country which I have fallen in love with.
May The Almighty guide all the Albanians to the Right Path and accept all our efforts, Āmeen.
جَزَاكَ اللَّهُ خَيْرًا
Request for Du'ās
وَالسَّلَامُ Hanif Dudhwala (CEO, Muslim Welfare Institute, Blackburn UK)